Business Banking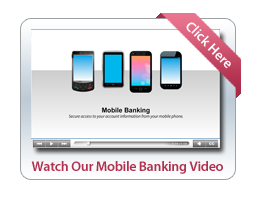 Business Investments
Want to grow your money? Take a look at our business investment products and contact us today about investing in your future.
Certificate of Deposit (CD)
A Certificate of Deposit is a great way to save money and earn a higher rate of interest. SImply choose the length of time you would like to accrue your interest and watch your money grow. CDs can be opened by an individual or a business.
Online Pre-Qualification
Free Mortgage
Pre-Qualifications.
Mobile Money
Use our Online Demo to Learn more about Mobile Money
Educate Yourself
Simple tips for protecting your Identity.