About VCNB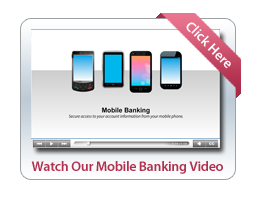 Employment Opportunities
Our community bank environment and commitment to maintain a personal level of service allows our employees to take ownership of their positions and gives the ability to create their own value to us.
We encourage ideas and creativity that facilitates continued development and self-fulfillment in our employees.
It's Not The Bank. It's The People!
Our officers and employees are not only hardworking and ambitious, but they also possess the customer-friendly and caring qualities that lead us to exceed our customer expectations everyday.
Our staff maintains a level of impeccable customer service skills that leave our bank second to none. From management to every staff member, we take tremendous pride in our jobs through teamwork, positive reinforcement, and finding great satisfaction in pleasing all our customers.
Our employment opportunities allow for many benefits:
Friendly work environment
Competitive salary
401K Plan with Employer Match
Medical, Dental, Vision and Life Insurance
Long Term Disability Insurance
Full Flex Section 125 Plan
Incentive Pay
Profit Sharing Bonus Plan
Tuition Reimbursement
Paid Holidays
Two Weeks Paid Vacation


---

Available Positions


PT Teller Richmond Dale, OH
Credit Analyst-Canal Winchester, OH
Minimum of one year lending/underwriting experience or five years in the loan or audit department. Knowledge of basic accounting is essential. Having familiarity with individual, C-corp, S-corp, and Partnership tax returns necessary.

Job duties include but are not limited to:
Prepare financial statement spreads, reports, summaries
Work closely with commercial lenders in completing annual grades/matrix calculations.
Assists in the evaluation of the financial condition of the individual(s) and or business(es) for the extension or renewal of credit.
Perform miscellaneous related loan duties.
All other duties as assigned 

---

Please send resumes via e-mail to AnnaMarie Qualls at annamarie.qualls@friendlybremenbank.com or you may mail them to the following address:

Attn: AnnaMarie Qualls
521 E. Main St.
Lancaster, OH 43130.
Vinton County National Bank is an Equal Opportunity Employer
Online Pre-Qualification
Free Mortgage
Pre-Qualifications.
Mobile Money
Use our Online Demo to Learn more about Mobile Money
Educate Yourself
Simple tips for protecting your Identity.